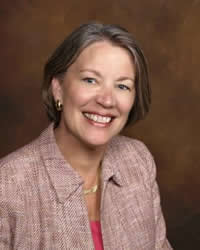 Sandra R. Parise was admitted to the S.C. Bar in 1981 and has a statewide practice devoted to family law. She has an "AV" rating with Martindale-Hubbell and has been recognized under the family law designation in various publications such as Super Lawyers,Greater Columbia Business Monthly ["Legal Elite of the Midlands"], and Columbia Metropolitan Magazine ("The Best Lawyers in the Midlands"]. With over thirty years of legal experience Ms. Parise handles complex litigation and mediation cases in the areas of divorce, custody, support, equitable division of property, and related matters, and she previously served as Guardian ad litem in numerous contested custody matters. Members of Parise Law Firm, P.A. handle a wide range of cases, from simple to complex, permitting a client to have their particular needs met in a cost effective fashion. Ms. Parise is a regular speaker on family law topics and is editor of the S.C. Family Court Handbook. She is admitted to practice in all state and federal courts in South Carolina, the U.S. Court of Appeals, 4th Circuit, and the U.S. Supreme Court.

Education
■ University of South Carolina, BS Business Administration1975;
■ University of South Carolina, Juris Doctor 1981
Legal Organizations
■ S.C. Bar Association 1981- [member Family Law section, member Family Law Section Council 1991 - 2001, chair 1999-2000]
■ Richland County Bar Assn. 1981- [member Family Law section ]
■ American Bar Assn. 1981 - [member Family Law section ].

Presentations
■ Various Family Law topics for S.C. Bar Association Continuing Legal Education (including "Hot Tips from the Coolest Domestic Practitioners," "Emancipation from Child Support," "Federal Health Care Benefits," "60 Tips To Build A Successful Family Law Practice," "Family Law Bench-Bar - Alimony and Property Issues," "Cohabitation and Alimony," Child Support Extrapolation," "Jurisdiction of Tax Issues," "Good Faith Retirement")
■ S.C. Court Administration (including "New Family Court Judges Orientation School," "Bridge the Gap-Family Court Appointments" )
■ National Business Institutes ("Alimony & Equitable Apportionment)
■ S.C. Association of Certified Public Accountants ("Alimony Issues, Marital vs. Non-Marital Assets")
■ Univ. of S.C., Dept. of Psychology ("Role of counsel and mental health professionals in family court cases")
■ Half Moon Seminars ("SC Family Law Practice for Paralegals")
Publications
■ Editor, S.C. Family Court Handbook, 1996
■ Author, "Role of the Guardian ad Litem in Family Court," S.C. Lawyer Magazine, July/August 1990
■ Author, "Representing Children In Family Court: A resource Manual for Attorneys and Guardians Ad Litem," [Role of the Guardian ad Litem in Custody Cases] S.C. Bar CLE Division 1995
AAML Chapter
South Carolina; Newsletter coordinator