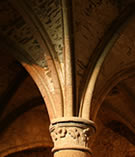 AMERICAN ACADEMY OF MATRIMONIAL LAWYERS
ANATOMY OF A SOUTH CAROLINA FAMILY COURT CASE
The purpose of this summary is to provide an overview of the main stages, or anatomy of the typical Family Court case. This summary is not intended to be all inclusive or to deal with every situation that may arise in matrimonial disputes, nor is it intended to provide legal advice specific to your case. You should discuss with your attorney how the particulars of this summary apply to your case.