AMERICAN ACADEMY OF MATRIMONIAL LAWYERS
PRIMER ON SOUTH CAROLINA FAMILY LAW
The purpose of this Primer is to provide a general overview of South Carolina family law. This Primer is not intended to be inclusive or to deal with every situation that may arise in matrimonial disputes, nor is it intended to provide legal advice specific to your case. You should discuss with your attorney how the particulars of this Primer apply to your case.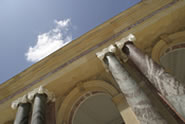 Hopefully this Primer will serve at least two purposes for you. It can give you a working familiarity with the terms of South Carolina family law so that when you meet with your attorney you will be in a better position to discuss various issues and to use your time efficiently. In that you will likely be receiving a tremendous amount of information in your initial consultation with your attorney, this Primer might also help you retain critical information and refresh your recollection of what your attorney told you.