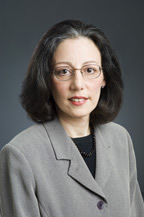 Private Practice:

■ Craver & Current, PA
■ Statewide practice limited to Family Law Litigation and Alternative Dispute Resolution, including Mediation, Arbitration, and Collaborative Law; Prenuptial Agreements.
■ Certified Family Court Mediator since 1995
■ Offices in Charleston and Mount Pleasant

Biography:
Diane Current was born and raised in upstate New York and graduated from Lenoir- Rhyne College in Hickory, North Carolina in 1976 with a Bachelor of Arts degree in Education. After teaching for several years, Ms. Current relocated to Columbus, Ohio, where she was the training director for a Franklin County day care training program. Ms. Current earned her Juris Doctor Degree from The Ohio State University in 1987.
Upon relocating to Charleston, South Carolina, Ms. Current served as Assistant Solicitor for the Ninth Judicial Circuit in the Berkeley County Family Court, where she prosecuted child abuse and neglect cases and juvenile matters. Ms. Current began her private practice of family law with the law firm of Rosen, Rosen and Hagood, P.A. where she practiced from 1988 to 1998. She was with the Nexsen Pruet law firm from 1998 until June of 2007, when she relocated her family law practice to Craver & Current, PA, located in downtown Charleston and Mount Pleasant.
Bar and Professional Memberships (and offices held):

■ American Academy of Matrimonial Lawyers, Fellow (Interdisciplinary Committee, chairperson; Membership Committee, member)
■ South Carolina Chapter, American Academy of Matrimonial Lawyers (Treasurer, Executive Committee, Board of Managers, Board of Examiners, Nominating Committee)
■ American Bar Association - Family Law Section; Alternative Dispute Resolution Section
■ South Carolina Bar Association - Family Law Section; Alternative Dispute Resolution Section
■ Charleston County Bar Association - Family Law Section; Alternative Dispute Resolution Section
■ South Carolina Trial Lawyer's Association
■ South Carolina Collaborative Law Institute
Firm Information:
Craver & Current, PA
171 Church Street, Suite 120
Post Office Box 1016 (29402)
Charleston, SC 29401
Mt. Pleasant Office:
1040 eWall Street
Mt. Pleasant, SC 29464
Phone : 843-577-7557
Fax : 843-577-0811
E-Mail: dcurrent@cravercurrent.com
Website: www.cravercurrent.com